Vinyl is Worth Considering for Commercial Applications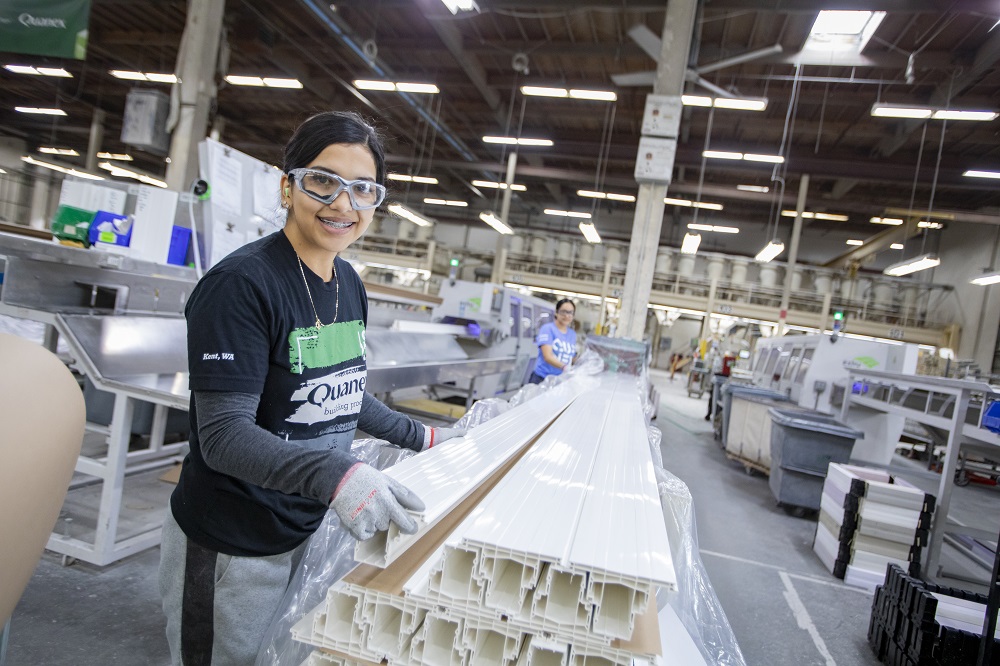 It's no secret that sustainability and energy efficiency are major, still-growing trends in the commercial construction space. New building codes in major municipalities are driving builders and architects to design buildings, and retrofit existing ones, with the highest levels of efficiency in mind. Window and glass systems contribute significantly to a building's efficiency. For commercial professionals, it's worth exploring the available technology to meet today's demands.
Commercial-grade vinyl window systems represent one of those technologies. For years, aluminum and other metallic framing have been the materials of choice for their structural strength and availability of raw elements. Architects and other stakeholders have trusted metallic windows to hold up to the demands of commercial applications.
But metal transfers heat, leading to a huge loss of energy, and that could become a bigger concern as the model code crunch inevitably continues. There have been advancements, of course—thermal break (strut or pour-and-debridge) technologies are used to isolate the conditioned space from the outside environment. These basic strategies are not overly complex, but as thermal performance targets become more stringent, these simple thermal break designs become increasingly complex and costly.
Vinyl has the potential to offer a simplified solution. Recent breakthroughs in domestically produced vinyl framing technology can provide the thermal efficiency and structural integrity required in a variety of commercial applications. While not yet widely adopted, high-performance vinyl framing offers a simplified, cost-effective solution to the thermal and structural challenge for most commercial punched-opening and window wall applications. But not all commercial vinyl systems—and not all vinyl suppliers—are created equal. If you're looking to develop commercial vinyl systems, here are some things to think about when vetting a potential vendor.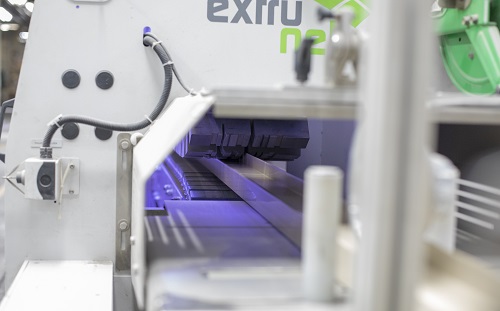 Support and stability
If you're considering adding vinyl options to your product line, you may be entering new territory in terms of production. While vinyl has dominated the residential marketplace for several years, it's still a burgeoning technology in more challenging commercial applications.
If you're generally familiar with fabricating metallic commercial windows, a vinyl supplier that can help get your new systems up and running can be invaluable. Ideally, your supplier will be able to help you determine some production efficiencies—whether via line layout ideas—provide advice on how to optimize raw material control, and suggest best practices for assembly or other recommendations. They may be able to help you better understand how to best work with the material and how it behaves. Better yet, if your supplier has a well-rounded understanding of all parts of commercial window manufacturing, they may be able to offer some solid tips for the entirety of your production process.
And if you're new to vinyl, another good quality to look for in a supplier is experience. Selecting vinyl systems that have demonstrated, proven performance in the field and are backed by service and support from a vendor that has established expertise in commercial vinyl applications can be beneficial.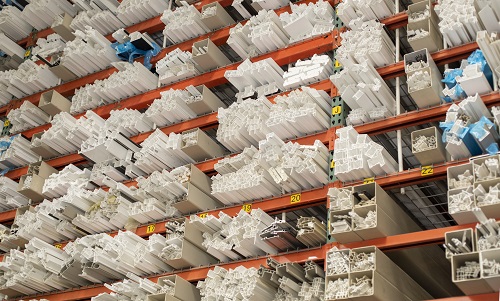 New ways to differentiate
While thermal efficiency is one of the most significant benefits commercial vinyl systems can bring to the table, it's not the only one. Some of today's high-performance vinyl extrusions provide a wide range of desirable attributes that can elevate commercial spaces. A few of them include:
Sound control. Acoustic performance can be important to commercial construction, especially in multifamily high-rise and hospitality applications that exist in noisy metropolitan environments. The multi-chamber design of commercial vinyl extrusions can mitigate noise, compared to a metallic frame that reverberates more readily. Metallic framing can be designed to eliminate noise through the incorporation of dampening technology as well, but this can make the design and manufacturing process more complex. A fusion-welded, multi-chamber, vinyl profile that helps lessen noise ingress from the busy city bustle can be a striking feature.
Color options. Unconventional color options in vinyl framing have been popular in the single-family residential space for a while, but apartment or condominium dwellers have desires too. Commercial vinyl technology can pair well with modern color technology. For example, coextruded color technology incorporates color as an integral part of the vinyl profile itself. Coextrusions can deliver outstanding color durability, enhanced scratch resistance versus painting or laminates, and the ability to withstand harsh weather conditions that commercial windows face. Further, they eliminate any labor involved with paint or laminates.
If you're considering vinyl in your commercial offerings, these factors are all highlights worth investigating to ensure you select the right products and providers for your needs. High-performance products that meet increasingly stringent efficiency targets are one thing—but the right supplier can make all the difference.