How to Choose Entrance Systems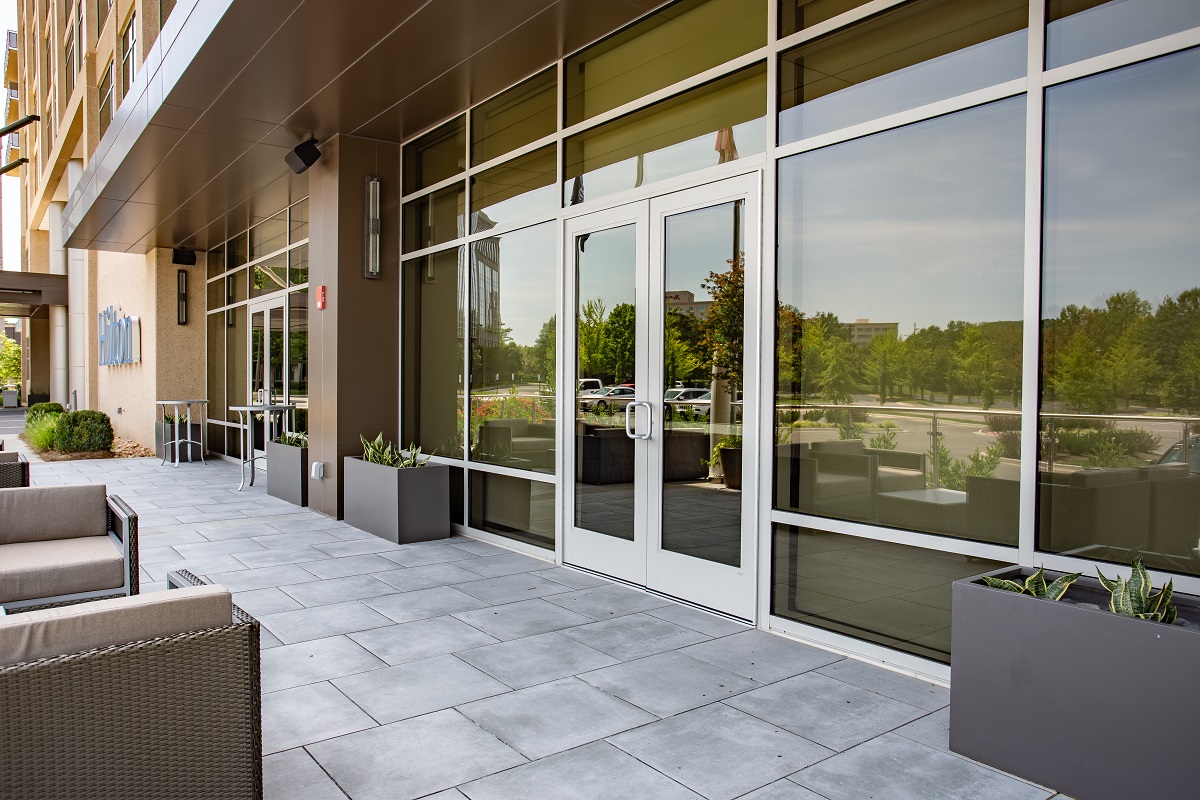 Tubelite's TerraPorte Doors at Cool The Hilton - Cool Springs in Franklin, Tennessee. Photo by Andi Whiskey. 
Doors and entrances systems are used by everyone, every time someone goes in or out of a building. Choosing a dependable system to meet your project's traffic flow is important to ensuring it performs as specified and intended. Not only is this essential for effective operations and accessibility, but it also can affect life safety in the event of an emergency.
While quality-controlled factory fabrication and proper installation will keep your entrances looking and functioning well, continuous use and daily wear and tear eventually will lead to field service repair.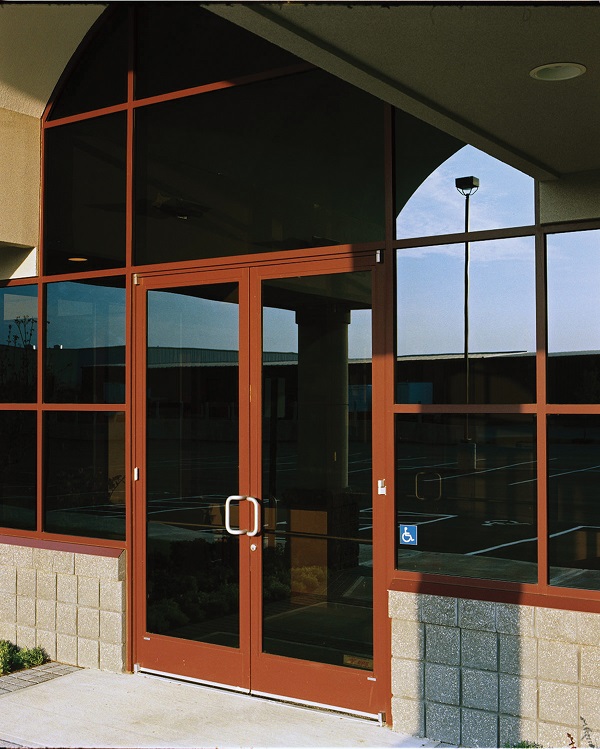 Common service calls for entrance systems
The most common types of service calls for commercial entrance systems are about hardware. At the top of the list are repairs for faulty panic devices and for replacement of pull handles or push bars.
Over time, the attachment screws for push/pulls will get stripped out or will pull loose from the door and will require new reinforcement.

Panic devices can get hung-up and not lock properly due to worn internal components.

Surface door closers also may fail with continuous use.

Lock cylinders may become problematic if they were improperly installed.
Cycle testing and warranty considerations
Most commercial hardware is specified to meet the highest test criteria: Grade 1 ANSI/BHMA A156. Per this standard,
butt hinges are tested to 2.5 million cycles,

door closers 2 million cycles,

mortise locks to 1 million cycles and panic devices to 500,000 cycles.
Correspondingly, mortise deadlocks often have a five-year warranty, while many panic devices carry a two-year warranty.
Standard industry warranties for exterior entrance systems generally start at two years with options to extend the warranty to three, five or 10 years. With regular care and cleaning, aluminum doors and entrance systems may enjoy an even longer lifespan. Maintenance documents should be provided at the time of installation. Most door and hardware manufacturers' websites also have these available for reference.
Should you repair or replace?
When basic maintenance isn't enough, hardware repair should be evaluated and performed by a commercial glazing professional. If a building owner or facility manager contacts the original manufacturer, the customer service team may be able to assist with finding a local glazier for repairs or sourcing replacement parts.