Let's Talk About the Importance of Daylight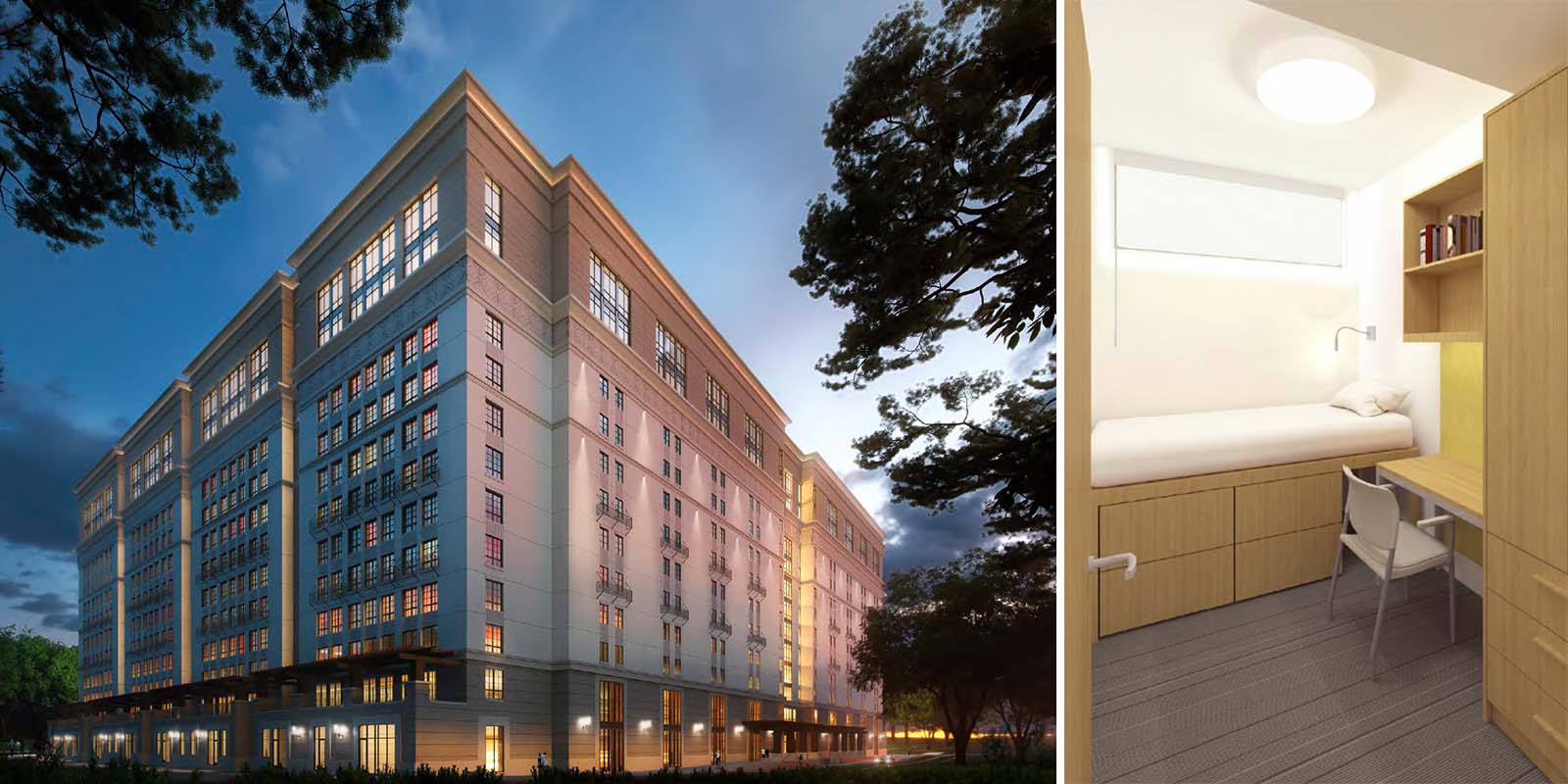 Berkshire Hathaway Executive Charles Munger submitted design plans for a new dormitory, Munger Hall, to be built at University of California, Santa Barbara. The plans created controversy due to the lack of windows for many of the rooms. Left: The exterior of the proposed Munger Hall. Right: Interior of a single room at the proposed Munger Hall.

Do you insist on denying the inherent wellness and comfort benefits of daylighting? You have three options:

A. Bury your head in the sand.
B. Design/approve/fund a dorm with no windows.
C. All of the above: You are 97-year-old billionaire non-architect Charles Munger, whose plans for a residence hall at University of California at Santa Barbara does not include windows for a majority of rooms.

Extreme density paired with limited egress and no windows at the proposed Munger Hall has all the trappings of the spooky monologue that introduces guests to the Disneyland Haunted Mansion: "To find… a way out!" Approving a submittal where 94 percent of occupants do not have access to natural light or fresh air is even spookier.
Kudos to Dennis McFadden FAIA, a design principal at Leo A Daly, who had served on UC Santa Barbara's DRC for nearly 15 years, for standing his ground and scruples and resigning from the committee in protest over the project.

To Chancellor Henry T. Yan and the UC Santa Barbara design review committee, I'm hereby respectfully (and sincerely) inviting you to check out these resources from the National Glass Association to help shed some light (sorry, had to) on why daylighting is important:
Daylighting Resources
Learn about the science about the important of daylighting and views for building occupants.
The American Institute of Architects Continuing Education course, part of our Glass & Glazing Design Academy in partnership with Architectural Record.
See this downloadable resource, produced by the National Glass Association, for a short list of the benefits of daylighting and views.
Also, come join us in Long Beach, California, Jan. 24-26 at the NGA Glass Conference where we can have a spirited and engaging conversation on the subject over a beer. I promise you safe passage while surrounded by a mob of glass nerds. I'm open to learning, myself, and absolutely want it known that I'm not an architect and also understand that a glass association dude defending glass reeks incredibly self-serving. I get it.