Delays, Freight Rate Hikes Likely as Ukraine War Disrupts Shipping Operations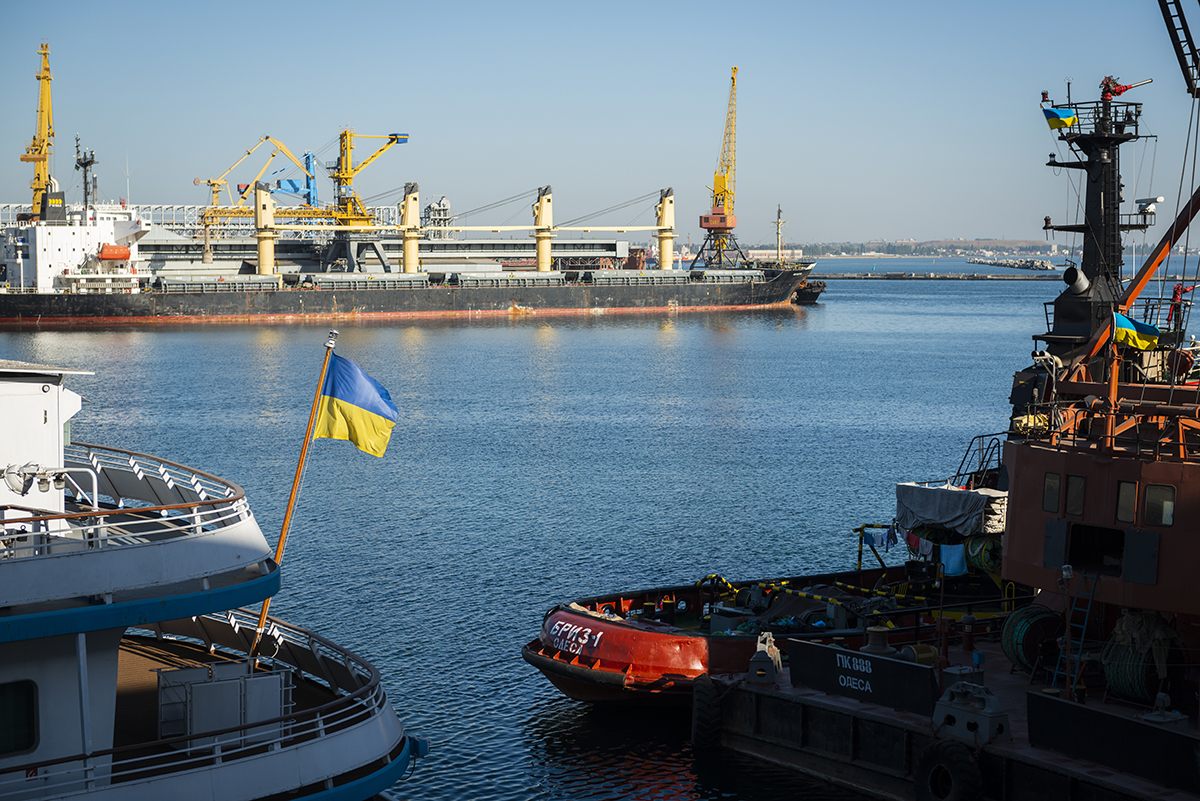 The Ukrainian flag flies from the stern of a ship in the Black Sea port of Odessa, Ukraine, on September 16, 2016.
The Russian military's initial push across Ukrainian borders in February had the shipping industry on high alert, but ocean container spot rates increased only slightly into early March as shippers added war risk surcharges of about $50 per container—a relatively minor inconvenience for U.S. construction and glass manufacturing companies.  
Intensifying inland violence, major disruptions in key Ukrainian port cities, and escalating economic sanctions on Russia, have made it much harder for shipping companies to do business in the Black Sea region. Glass fabricators, manufacturers, and others in the construction industry who rely on goods sourced through Eastern Europe face delayed and cancelled shipments and should expect to see higher international freight costs as soon as this month. 
Expect fuel surcharges on domestic freight
In the U.S., domestic freight has already been hard-hit by fuel prices driven up by factors related to the war in Ukraine. "I expect trucking companies to pass this along in the form of fuel surcharges," said Ken Simonson, chief economist at The Associated General Contractors of America. "Typically those [surcharges] come at least once a month with a lag of a few weeks." 
Simonson says he anticipates production of energy-intensive industrial products—such as glass, aluminum, and steel—to be affected. "With petroleum and natural gas prices both up, there may be an impact on glass prices," he said. 
Economic sanctions and a jump in fuel prices have caused air freight costs to skyrocket, driving companies to seek out ocean freight options. Ship fuel topped $1,000 per ton in early March, according to a report by American Shipper, a milestone that foreshadows significant container rate hikes in the near future.  
Closed ports drastically reduce shipping capacity through Black Sea corridor  
CNBC reported that shelling attacks in the key industrial city Mariupol have forced ports there to close. Ports in Odessa, major crossroads of grain and goods, have also been severely damaged and/or closed entirely, putting a chokehold on major international shipping routes, all but guaranteeing thousands of containers will be delayed by weeks or months. 
Seventy percent of Ukraine's exports are shipped by sea, according to the March 11 CNBC report, and the number of carriers that have suspended operations in the region is growing, stranding containers and adversely affecting industries across the globe. The outbound ocean shipping situation in Ukraine is so dire that over 1,000 seafaring shipping personnel are stranded in port, and shippers have given others orders to abandon ship, according to a March 10 Bloomberg report.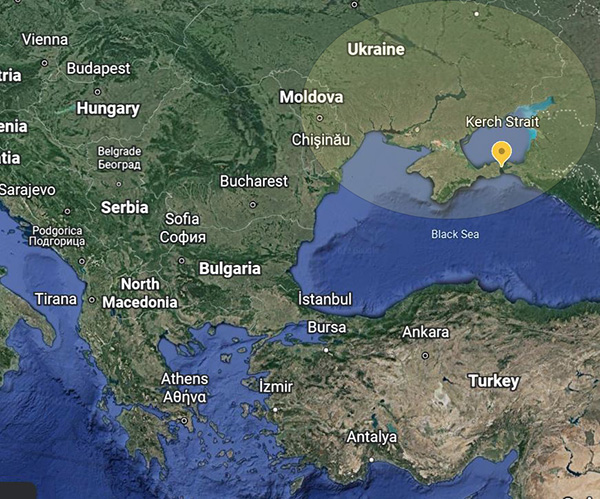 Big picture: Spot rates were already way up from 2021 
The year-over-year cost of freight from Asia to and from the East Coast U.S. and West Coast U.S. were already up 241 percent and 196 percent, respectively, according to the digital freight metrics network Freightos. As of the first week in March 2022, transpacific lane spot rates were up 1-2 percent, while Asia to Europe lanes fell slightly, Freightos reported.