1550 Alberni Street
Project of the Year & Best Feat of Engineering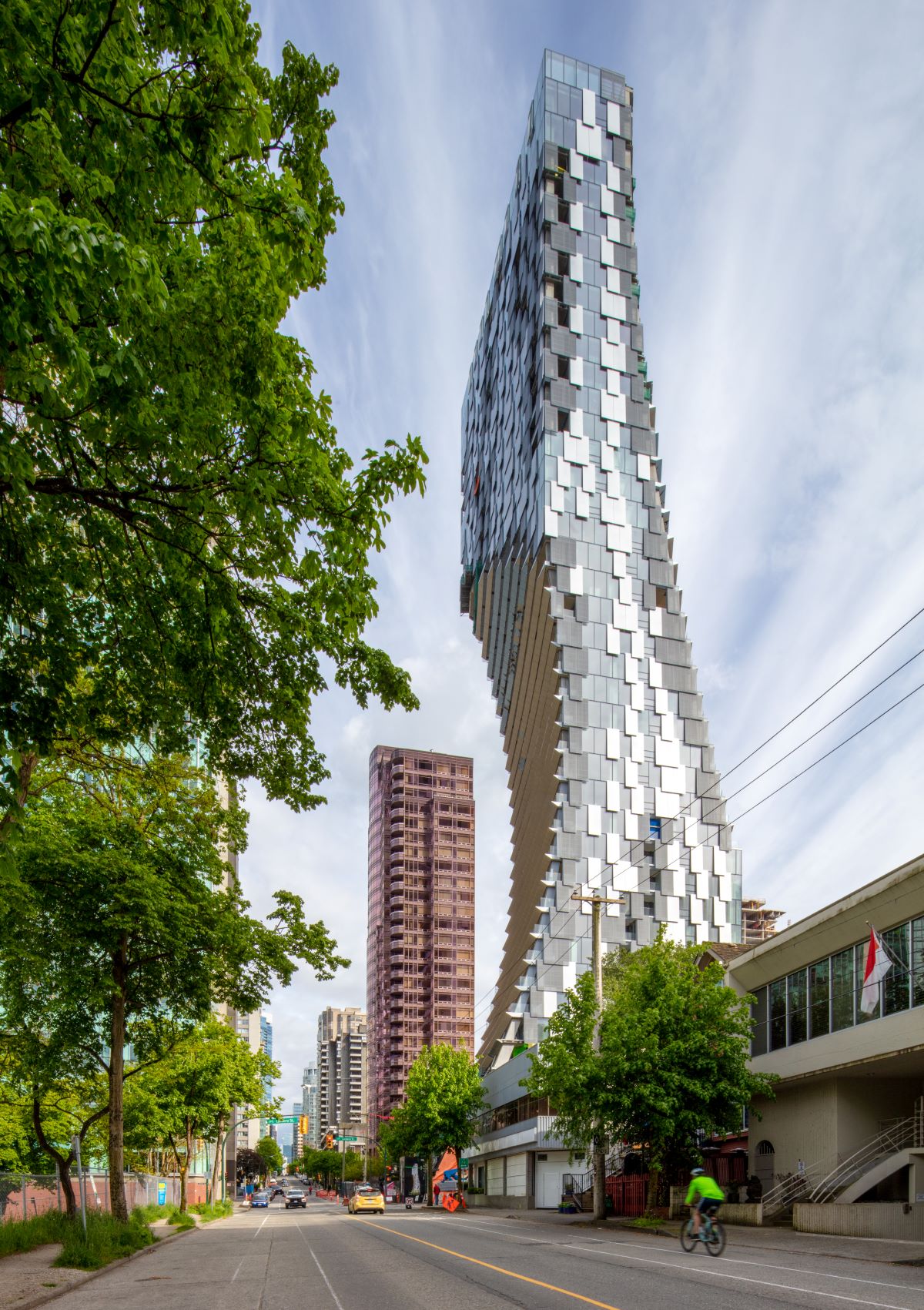 Nominating Companies

Glass 3 Enterprises
Kuraray

Location

Winning Team

Contract glazier, metal systems manufacturer: 
Flynn Group of Companies
Architect: Kengo Kuma & Associates
Façade designer: RDH
Fabricated glass supplier: Glass 3 Enterprises
Interlayer supplier: Kuraray
Photo credit: Graham Handford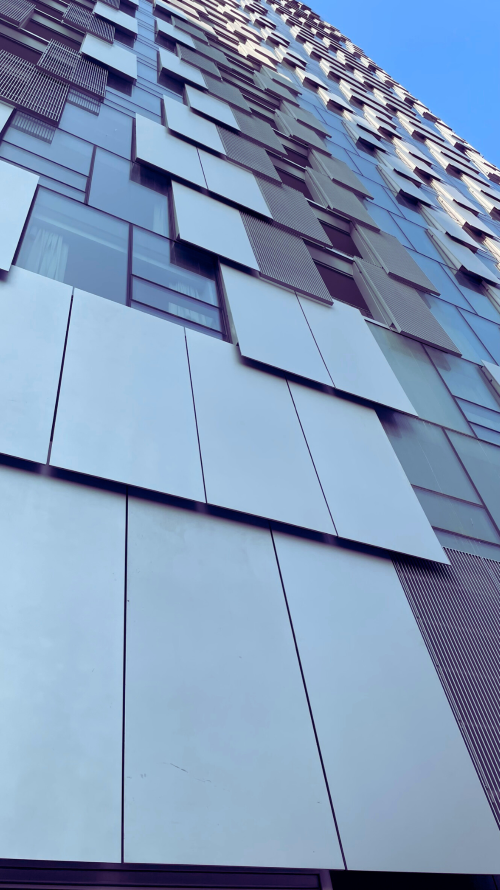 Asymmetry meets style in the new 43-story, mixed-use tower that makes a striking addition to the Vancouver skyline. Drawing inspiration from the surrounding environment, the complex façade appears as though it is constantly shifting, incorporating wooded balconies as a natural element.
"Form, form and form. A complex design with multiple materials, shapes and structures. Totally brilliant," says Glass Magazine Awards judge Martin Bracamonte, vice president of marketing and innovation, Vitro Architectural Glass.
"The shape of this building is awesome, and to be able to use glass with this design is phenomenal," says Glass Magazine Awards judge Tom O'Malley, founding partner, director of sales, Clover Architectural Products.
Contract glazier Flynn Group of Companies, working with fabricated glass supplier Glass 3 Enterprises, provided and installed triple insulating glass units to the podium and first few floors of the massive building. 
Glass 3 Enterprises supplied several glass systems, including vertical glass fins, the largest measuring 36 by 274 inches. Fins were comprised of four layers of 12-mm low iron, tempered with a 090 SentryGlas interlayer. The company also provided insulating glass units measuring 89 by 226 inches, laminated with Trosifol Clear PVB. 
"This project appears to be a strong architectural statement fully integrated with complex engineering implementation at many different scales across the building structure and envelope," says Steve Selkowitz, consultant, Building Technology and Urban Systems Division, Lawrence Berkeley National Laboratory.
Façade designer RDH worked closely with the glass fabricator to ensure quality assurance. "Our team's ability to create an ongoing relationship with the manufacturer has been a significant aspect of the project's production success to date," say RDH officials, on the company's website.
"We were present during the development, testing, and manufacturing stages to provide quality assurance and to support the manufacturer's development of quality control processes. We also managed the design and construction of a performance mockup of the enclosure system to illustrate the standard that must be met during construction."