16 Tips for Glass Handling Safety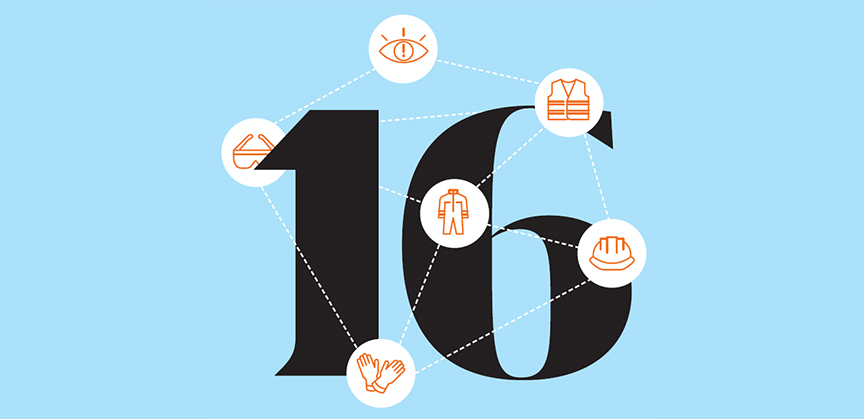 The consequences for mishandling glass can include punctures, crush and strain injuries, severe cuts, amputations and even death. Observing proper glass handling techniques is a major aspect of safety in any workplace where large volumes of glass are handled daily—from glass fabrication facilities to fenestration manufacturing plants.
Safe glass handling took center stage during a recent presentation of the Manufacturing Safety Forum for the American Architectural Manufacturers Association, now the Fenestration and Glazing Industry Alliance. Mike Troutman, director of safety and environmental excellence for MI Windows and Doors, and chair of the Insulating Glass Manufacturers Alliance Dos and Don'ts of Safety Technical Manual Task Group, offered a 16-point "Safe Practices for Glass Handling" checklist.
CARRY GLASS to your side with two hands.
NEVER CARRY glass under your arm or above your head.
ALWAYS USE two team members to move large sheets of glass.
USE PROPER hand and body position such that you are not in the "line of fire" in the event of breakage.
REPLACE worn safety equipment prior to performing the job.
DO NOT stand or walk on broken glass.
NEVER break glass into smaller pieces with your foot or hand.
DO NOT hold on to broken glass or try to stop falling glass; move out of the way to a safe location.
DO NOT reach or catch glass by the corner of the lite.
ALWAYS be aware of your surroundings and other team members.
INSPECT containers and glass before unpacking, which is essential to reducing potential hazards.
ENSURE that no team members are in the area of glass movement.
DO NOT stand on racks.
ENSURE that glass is strapped to the rack before moving it.
OBSERVE strapping for wear and replace if necessary.
BE AWARE of forklift truck traffic and never stand in front of any container or rack of glass when it is being moved or being set down. Verify that the rack is secure.
During the presentation, Troutman also pointed out safe handling of vertical glass sheet storage racks, or I-racks. At MI Windows and Doors, a written procedure covers proper handling of the racks, use of personal protective equipment, proper loading/unloading of glass, and handling of damaged glass and scraps.
In addition to these recommendations, OSHA has noted the relatively common incidence of a lack of hearing protection in areas where glass is cut, as well as inadequate use of protection to preclude inhalation of silica dust in edge deletion and glass cutting operations.
Troutman is currently developing a comprehensive safety manual on glass handling throughout the glass and fenestration industry, due for release in 2020.