Best Protective Glazing Project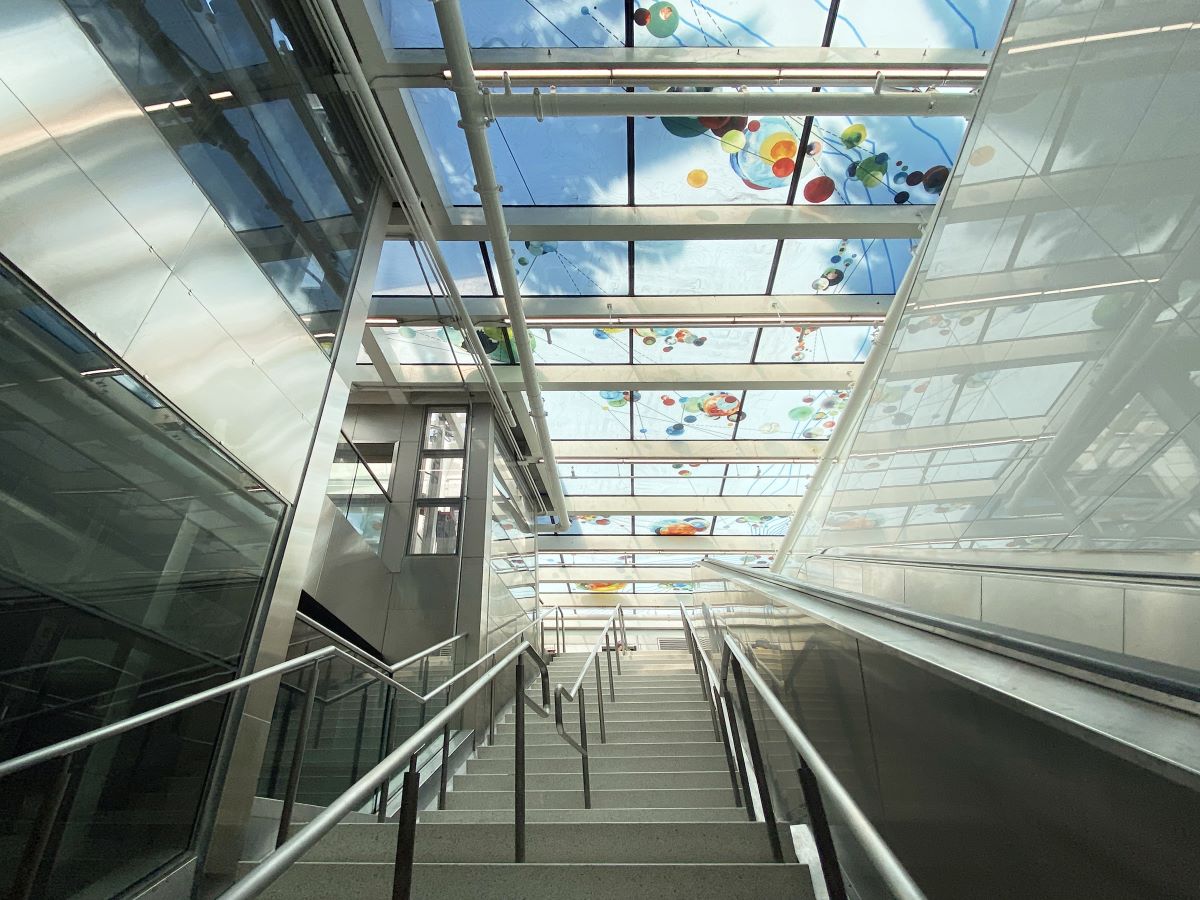 Union Square Station
Nominating Company: Safti First
Winning Team

Glazier: ACR Contracting
Fire-rated glass floor system manufacturer: Safti First Fire Rated Glazing Systems
Decorative surface glass manufacturer: Pulp Studio 
Glass artists: Hughen/Starkweather
Architect: Robin Chiang and Company
General contractor: Tutor Perini
When it opens later this year, San Francisco's busy Union Square Station will feature a decorative glass walkable floor/roof system that welcomes commuters into the hub. Sporting a playful design, the glass surface, walkable aboveground, and acting as skylight to station visitors below, also provides 2-hour, fire-resistive glass courtesy of Safti First Fire Rated Glazing Systems.
Glass Magazine Judge Tara Brummet, chief of staff, Vitrum Glass Group, Apex Aluminum & Lorval Developments, praises the project's ability to tick all design boxes. "This project really has it all," she says. "It's a beautiful art piece, provides a safe walking surface aboveground, and also a safe space below that allows in so much light you could forget you are underground. Safety, beauty, and daylighting benefits."
Safti First supplied 1,300 square feet of fire-resistive glass. The assembly meets ASTM E-119/UL 263 up to 2 hours and delivers the light and openness desired while providing maximum protection against smoke, flames and radiant heat required by code, says Diana San Diego, vice president of marketing, Safti First.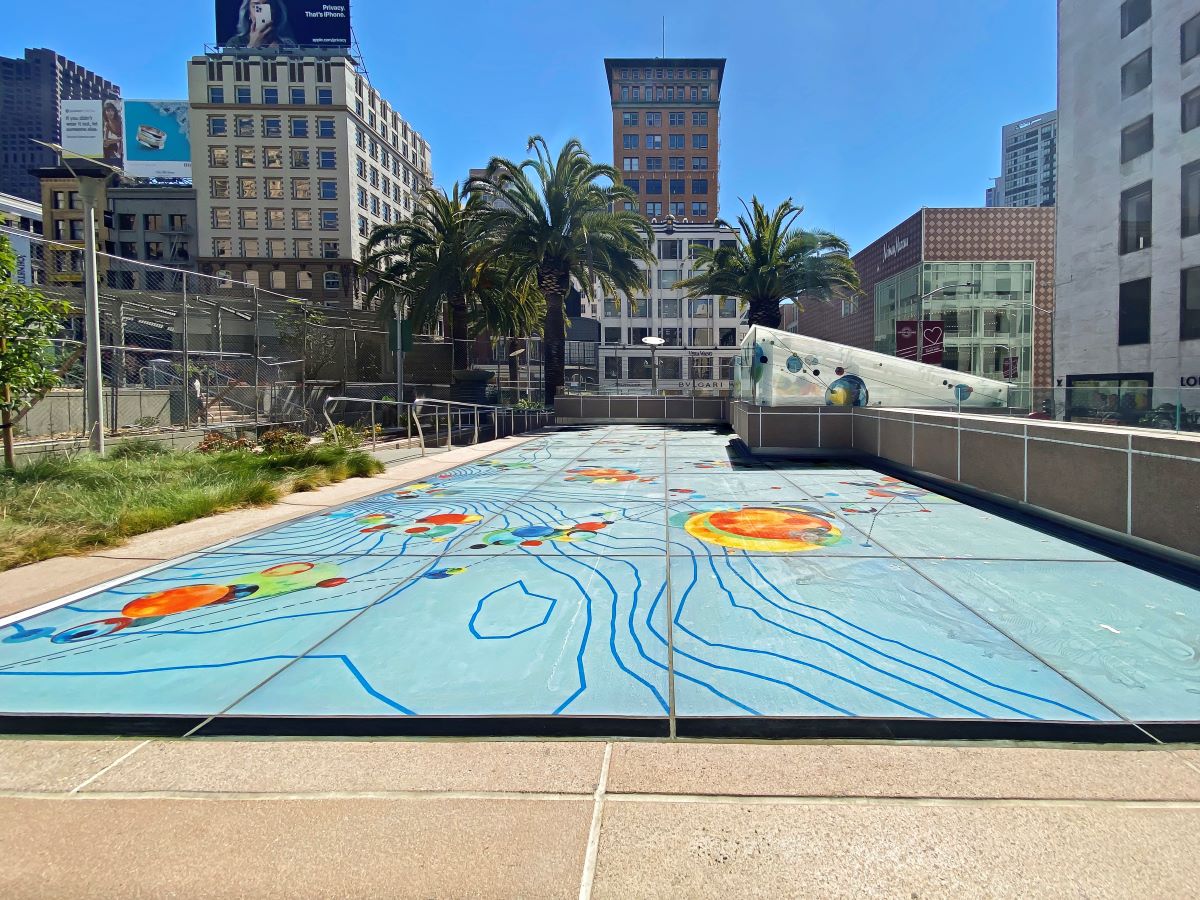 The artwork incorporated into the fire-rated glass floor was a commission to Hughen/Starkweather, a collaborative team comprised of San Francisco artists Jennifer Starkweather and Amanda Hughen. The team worked with glass fabricator Pulp Studio to produce the top, decorative walking surface, incorporated into Safti First's fire-resistive system. 
In addition to the 2-hour glass floor, Safti First also provided the fire-rated glazing and framing for the 2-hour glass elevator enclosures. Each level is connected by Safti First's clear decorative fire-rated glazing to continue an open, artistic feeling, with light flowing down through each floor.