Innovation During Crisis | Special Recognition Program
Glass industry companies pivot to provide essential products, projects and services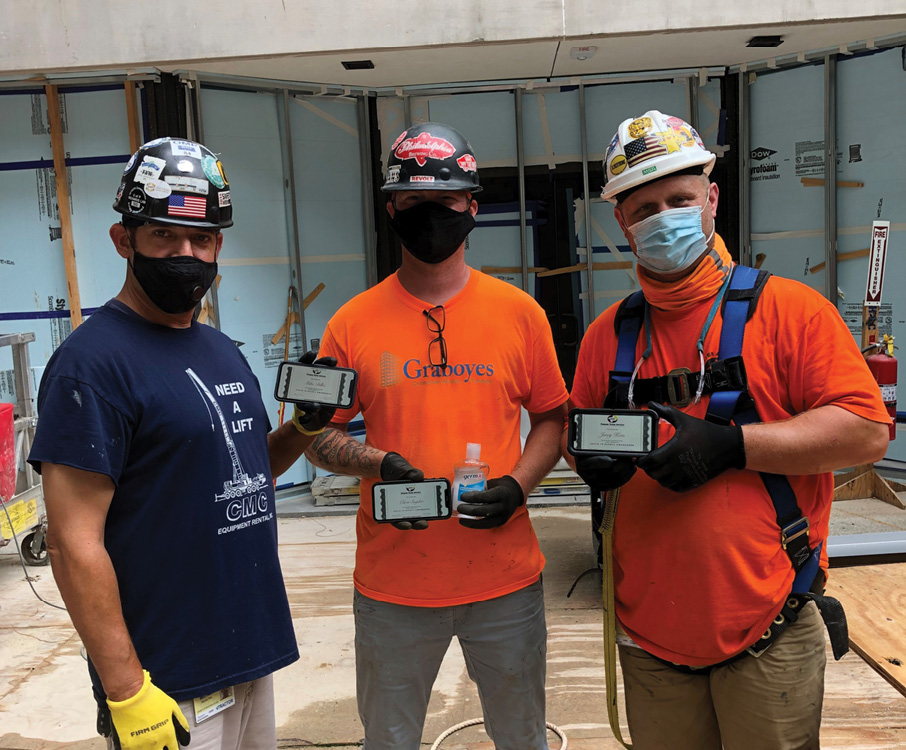 Above:  COVID-19 required new safety measures for the workplace and jobsite, including the creation of the Pandemic Safety Officer in Pennsylvania. District Council 21/Glaziers Local 252 worked with the Finishing Trades Institute of the Mid-Atlantic Region's Health and Safety department to create a new training program in order to comply with the new rule, says Stephanie Staub, mar­keting director at the Archi­tectural Glass Institute.
Innovation in Crisis
Since its inception, the prestigious Glass Magazine Awards program has provided an opportunity to recognize the best and brightest innovations in glass industry products and projects. In many ways, this year's special recognition program offers the same opportunity, as it highlights how the industry innovated in order to meet, and surpass, the demands and dangers created by the COVID-19 pandemic.
Awards were presented during GlassBuild Connect, a month-long glass industry event hosted by GlassBuild.com.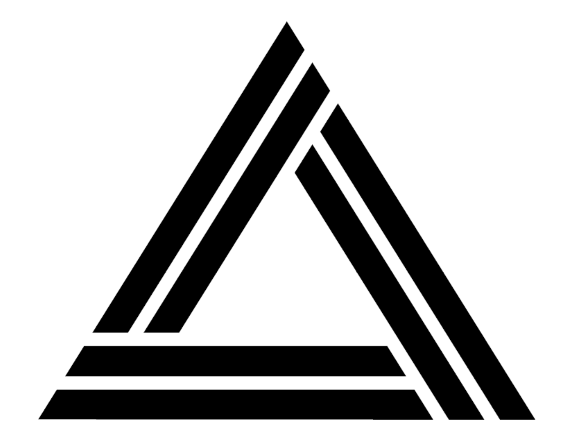 Based on the almost 200 submissions received for the program, innovation has not stopped in the months since the pandemic reached the U.S. Glass companies have swiftly and efficiently regrouped to serve the new needs of communities across the country. 
In the wake of significant health and economic challenges, industry leaders found a silver lining in their communities' ability to adapt and change in crisis. "The lives of people all around the world have changed radically as COVID-19 traveled the globe only months ago," says Jeremy Nolan, director of business development, Morse Industries. "With such profound loss, we have seen communities come together to fight the continued spread any way possible." 
This year's special program showcases the depth and breadth of the glass industry's contribution to communities during the pandemic. It recognizes products and projects, focusing this year on those that helped safeguard communities and essential workplaces. It spotlights businesses that invested in employee safety, as well as those that used lean manufacturing to mitigate labor force and safety issues on the factory floor. And it highlights companies that adapted to the new normal by providing essential education and/or product information to the industry through online communication channels. 
2020 Glass Magazine Awards
Essential Projects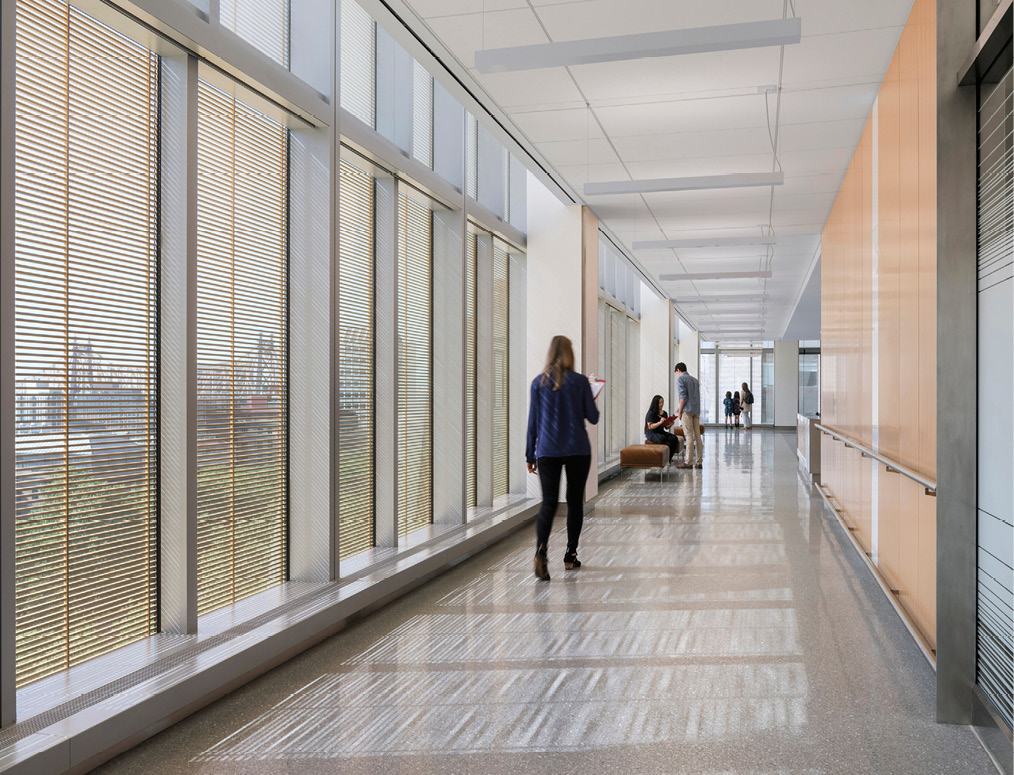 Glass industry companies remained essential in many ways in recent months, but especially in their ability to ensure the safety of the most essential workplace during the pandemic: hospitals.
In 2018 Pei Cobb Freed & Partners Architects completed a major renovation on the David H. Koch Center, part of New York-Presbyterian Hospital in New York City, which became an epicenter of the pandemic. Glass played a major role in the firm's design, says Emma Cobb, senior editor, with the purpose of increasing natural light to aid in patient comfort. The design allowed for light in areas of the hospital that are typically cut off, such as circulation, waiting and transfusion areas, she says.
Additional hospital improvements came in response to the pandemic. For example, Gamco Corp. provided Montefiore New Rochelle Hospital, located in New Rochelle, New York, with a new custom-fabricated Emergency Department entrance, constructed after the onset of COVID-19. "Gamco was able to provide high-end architectural products to finish this critical undertaking as quickly and efficiently as possible in order to protect both patients and health care providers within the Montefiore hospital," says Bailey Schroeder, executive assistant at Gamco Corp.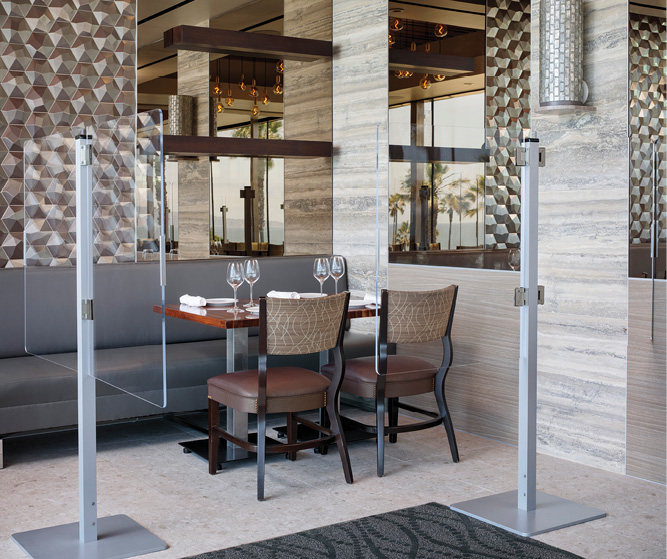 Innovative Safety Products
Glass companies provided a range of protective products as the pandemic spread, especially glass barriers and easy-to-clean glass coatings.
Glass barriers
Binswanger Glass fabricated intubation boxes for front-line health care workers dealing directly with the pandemic. The box creates a barrier between the intubated patient and the health care worker. 
Similarly, Oldcastle BuildingEnvelope created a modular physical barrier, SecureOne Test, "a four-sided, positive-pressure, easy-to-clean modular product with integrated glove ports," which allows medical professionals to interact with patients while lowering risk of contamination. "With clear glass and an integrated no-draft two-way speaker, it enables clear communication between the health care worker and patient without compromising safety," says Liz Scruggs, communications and public relations manager at the company.
Officials from Innovative Glass Corp. and Unicel Architectural Corp. say their privacy glass products―LC Privacy Glass, and Vision Control door units, respectively―offer hospitals hygienic interior architectural barriers. Research shows that privacy glass is a more hygienic option than curtains, being touchless, according to Innovative Glass Corp. officials, and the barriers aid in patient care during the pandemic. "This technology allows [hospital personnel] to decrease their use of personal protective equipment by 30 percent, partly by reducing the need for extending the IV lines to patients from the corridor and allowing for maintained physical distancing while providing proper patient monitoring and operational savings," says Viviane Chan, director of sales and marketing at Unicel. 
Morse Industries provided custom barrier solutions for a variety of businesses. "There is no cookie cutter solution, as every person, business and facility face different challenges in combating the virus," says Jeremy Nolan, director of business development. "The Morse family is prepared to design a customized system to meet the needs of any space."
Gamco Corp. and Tempco Glass collaborated to develop Invisiguard, a glass partition system that uses low-iron glass for maximum clarity and visible light transmittance. The companies also donated glass partitions to other workplaces, including local small businesses and community centers. "The safety of our local retail and workspaces, as well as their financial ability to continue, are our primary concerns," says Gamco's Schroeder. 
Though not a traditional glass barrier, Winco Windows' Transira window solution, which features a vertical shade encased in an insulating glass unit, also helps to minimize allergens and contaminants that can cling to shade fabric, and provides a touchless alternative to traditional drapes. Katherine Hahn, marketing coordinator at Winco Windows, emphasizes the importance of the technology for essential workplaces, such as hospitals, for safety as well as occupant comfort: "The window system can be locally controlled and simultaneously tied into the overall building management system. This allows health care workers and patients to control visibility, light and solar heat entering a room at the touch of a button," she says.
C.R. Laurence Co. introduced five new glass barrier products to meet the needs of customers, says Barbara Haaksma, senior vice president, marketing for C.R. Laurence. The hardware and barrier solutions are "tailored to meet the evolving design and safety needs of restaurant, retail, workplace, medical, education and transportation environments," she says.
Fulbright Glass Boards, Dillmeier Glass and Synergy Glass Door also provided glass partitions; Tyroit Vincent Srl tools were used to fabricate in-demand glass partitions.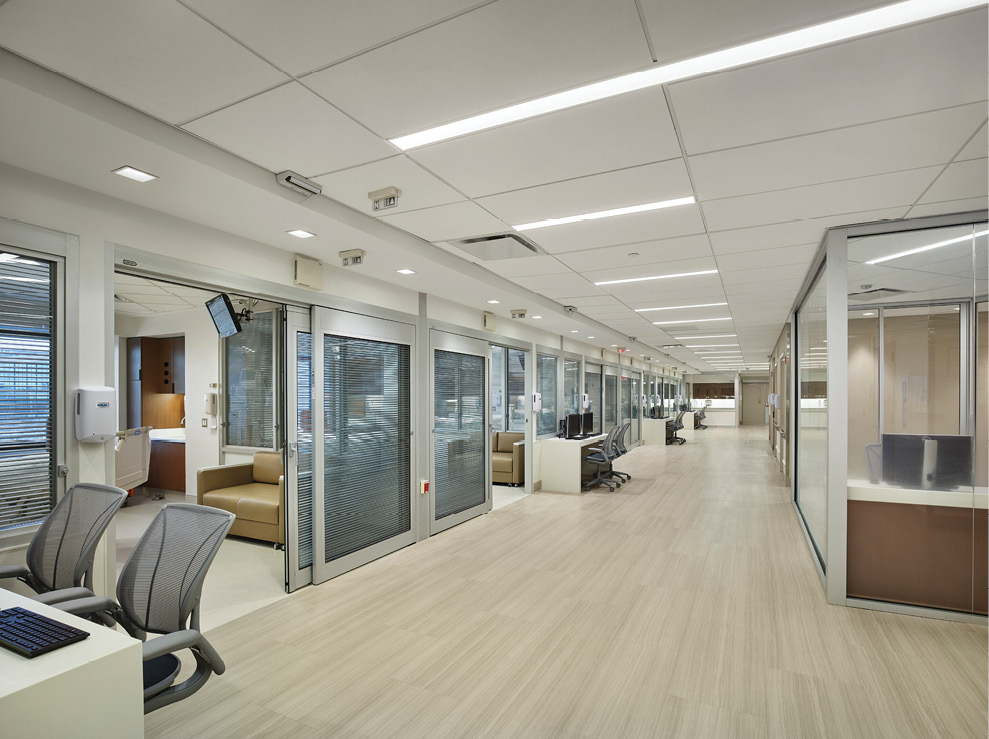 Glass coatings
As companies used glass to create safer spaces, industry experts also worked to make glass itself safer by developing and deploying a range of glass coatings.
Pilkington North America developed Pilkington SaniTise, "a transparent virucidal and bactericidal glass technology." The pyrolytic titanium-dioxide based coating is activated by UV exposure and "uses photocatalytic properties to inactivate viruses and bacteria that are on the glass surface," says Kayla Natividad, architectural technical services engineer, Pilkington North America.
Unelko Corp. offered several of its surface treatments for the cleaning of glass, including its Invisible Shield glass coatings and Sani-Shield glass cleaners and surface wipes, the latter of which can be used to clean and protect glass against contaminants. GGI also offered glass barriers with its new Enhance glass surface protection, a hydrophobic and oleophobic―repelling water and oil, respectively―solution allowing the glass to remain cleaner between disinfections, says Stephen Balik, principal director of architectural sales and marketing, GGI.
Peerless Products Inc. introduced an anti-microbial powder coat finish to the architectural market, which the company used to reinforce its window and door frames. The finish's additive ingredient is an inorganic silver agent; while the finish does not eliminate COVID-19, it does work on bacteria such as E. coli, staph, mold, mildew, algae and fungus, says Sarah Lero, marketing manager, Peerless Products.
Investing in Employees
In the wake of COVID-19, industry leaders instituted various changes to support employees, improve worker safety and aid local communities. 
"The onset of the COVID-19 pandemic tested our resolve, and impacted the communities we live in and our way of life," says Liz Scruggs, Oldcastle BuildingEnvelope communications manager. To face the challenges, OBE "immediately enacted a plan to ensure the safety of its more than 6,500 employees," Scruggs says. OBE suspended travel and face-to-face meetings; it incorporated hands-free applications for hourly workers to clock in; and it utilized its SecureOne Screen across all glass manufacturing plants to pre-screen employees with relevant COVID-19 exposure questions and temperature checks.
OBE also assembled a team of leaders focused on an internal business continuity plan to address both short- and long-term issues that could surface from the pandemic. "The business continuity team quickly learned employees and managers needed resources to understand the new virus," says Scruggs. "They provided communications via email, frequently asked questions and posters to help employees learn about the corona-
virus that leads to COVID-19, as well as how to protect themselves, each other and our customers."
Companies altered work environments to promote safety. For example, GGI configured office spaces to support social distancing for the employees who have returned to work and to provide a protective shield between each worker. Magnetic glass marker board style partitions produced by GGI are utilized on three sides of each cubicle, providing each team member a more functional—and fun—protective shield, according to company officials. In addition, many GGI employees continue to work remotely to allow for social distancing in the office.
Tempco Glass "installed Invisiguard partitions at all locations to protect the counter sales team and customers," says Diana Chang, customer relations. "We also introduced curbside pickups by appointment only in order to reduce contact." The company also distributed, and continues to provide, employees with necessary PPE weekly, including surgical grade masks, latex gloves and face shields.
In addition to supporting employees' health, several companies also took steps to support workers financially. In May, YKK AP and its sister company YKK (USA) Inc. made corporate donations to double operating dollars available in the Employee Assistance Fund shared by the companies, which offers grants to employees facing unexpected financial hardships.
"Despite economic uncertainty, YKK AP approved a company-wide wage increase in July. While many companies are cutting wages and jobs, YKK AP realized it couldn't overcome challenges successfully without the commitment of its employees," says Oliver Stepe, president. "Since day one YKK AP has had to reinvent itself daily to navigate this crisis with safety at the forefront to ensure the long-term success of its customers, employees and communities in which it serves."
Companies also looked beyond their companies to work to provide assistance to their local communities. "Business units and individuals were not only committed to keeping the supply chain going, but also using their time, talents and resources to help those in need," says Erin Johnson, director of marketing, Quanex Building Products. Groups at Quanex in both the U.S. and the UK produced face shields for frontline workers, and employees at various plants provided local support by organizing blood drives, donating PPE and even taking out ads to congratulate graduating seniors. 
"One of the greatest overall accomplishments was the support provided to 40 local charities in 'Quanex hometowns' across the U.S. in the way of donations and through communications programs designed to drive more traffic to the charity sites," says Johnson. In conjunction with the Quanex Foundation, Quanex donated $500,000 to charities in its hometowns, with individual donations ranging from $7,500 to $15,000.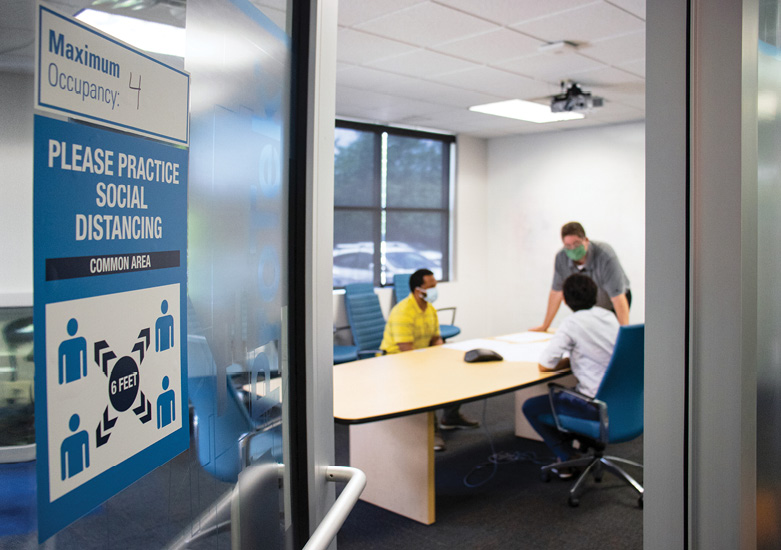 Manufacturing and Management 
Faced with everything from supply chain disruptions to sudden jobsite closures, glass company leaders looked to new technologies and process adjustments to successfully meet the changing needs of the market. 
"As we have come to realize over the last four months, project sites, vendor supplies, various directives—both local and state government—dictated quick changes," says Hillary Hulteen, CEO, Lafayette Metal and Glass. "[This] required Lafayette to be nimble and anticipate next steps in order to mitigate the various complexities in maintaining project schedules and ensuring project completion."
At the plant
Due to supply chain concerns, Lafayette Metal and Glass increased in-house production. "We brought all necessary production in-house, due to vendor closures—metal production specifically—to ensure we were in the best position possible to deploy materials to maintain project schedules," says Hulteen. 
Within production and office areas, companies also looked to ensure a safer and healthier manufacturing environment. This included the adoption of more automated technologies. Industry equipment suppliers noted demand for existing advanced automation solutions that limit touches and allow for fewer employees working a line.
Adelio Lattuada launched the Cyberal project to automate activities and increase production flexibility. The project includes robotic solutions that require only one operator, according to company officials.  
Salem Flat Glass & Mirror provides automation and robotic solutions for CNC lines, edgers, insulating glass lines, lamination lines and more. "These innovative systems provide social distancing options for your facility and reduce downtime, maximizing your production while keeping your employees safe," says Ben Ward, automation integration engineer. 
"While safety and ergonomics for operators has always been our top priority in developing equipment, the COVID-19 outbreak has inspired us to think outside the box," says Jessica Metz, marketing manager for Erdman Automation Corp. The company offers the Erdman
One Operator U-Shaped IG Line, which, as the name suggests, was designed to only require one operator. The company continues to develop the line "that would utilize two application stations and drop the cycle time to 30-35 seconds, for a 25 percent increase in throughput. This will allow for maximum social distancing, safety, and IG output with only one operator," she says.  
Project management
Companies also addressed order and project management processes. They adopted new technologies and procedures, and increased communication among project team members. 
For example, to meet challenges of social distanced communication with customers, companies offer solutions to complete sales and orders without in-person, face-to-face interaction. A+W Software's iQuote responds to those needs for glass and fenestration manufacturers, says Christopher Kammer, marketing coordinator, manager. "The A+W iQuote system has multiple features that, when all turned on, will allow your customers, salespeople, and even internal order-entry employees to configure and automate quotes, place orders, generate documentation and communicate status all in real time," he says.
"As the world reopens, the new work-from-home environment could stick around for the foreseeable future. A+W iQuote serves you and your customers to embrace this trend by allowing you to maintain social-distancing requirements and hands-free communication all while still meeting your sales goals."
Lafayette Metal and Glass looked to its proprietary project management tool to maintain quick response times, company officials say. "We utilized our project management software to access accurate, real-time data to assist Lafayette's project team in order to respond to and communicate any schedule and supply concerns as a result of various issues from COVID, including vendor delays, to all major stakeholders," says Hulteen. "For example, our procurement team was in constant contact with each and every vendor who supplied product to Lafayette and continued to update our project management software with real-time information that was able to be accessed by all Lafayette partner employees remotely for quick and transparent client communication."
The communication with vendors allowed Lafayette officials to understand their situations and capabilities, support their necessary cashflow, and ensure accounts were kept current, they say. 
Essential Communication
Though COVID-19 slowed the industry and prevented many companies from conducting business in-person, the flow of information did not stop, as businesses quickly pivoted to using virtual and online communication tools to distribute information for employees and clients.
Education and training
The onset of this public health crisis proved a steep learning curve for all companies, as businesses quickly adapted to a completely different working environment. For most, this transformed environment came with new workplace safety requirements. 
Companies in Pennsylvania were tasked with creating a new role, the Pandemic Safety Officer. In order to ensure compliance and provide training relevant to glaziers, District Council 21/Glaziers Local 252 partnered with the Finishing Trades Institute of the Mid-Atlantic Region's Health and Safety department to create a new training  program, says Stephanie Staub, marketing director at the Architectural Glass Institute.
Steve Metzger, manager of the DC 21 Health & Safety department, created the "COVID19 Awareness Program" with a curriculum targeted toward glaziers. "Attention focused on compliance and communication among glaziers, other trades and the general contractor, as well as what to do in instances when others, including the general contractor, do not comply with COVID-19 protocols," says Staub. 
District Council 21 partnered with the Architectural Glass & Metal Association to implement the safety training. "AGMA contractors wanted to continue operations without putting their employees in a vulnerable position of possibly getting sick, and the FTI program provided both glaziers and contractors peace of mind this could be accomplished," says Staub.
FeneTech also pivoted after the onset of COVID-19, cancelling their FeneTech User Conference, and switching to a virtual conference for the first time in the event's 18-year history. Organizers aimed to make the event, which hosted over 200 FeneTech users across the world, as useful as possible for clients. "Why not use this time to prepare a return to normal armed with an arsenal of tools to make production even better than before?" says Ron Crowl, president and CEO, FeneTech.
In addition to disrupting education of current glass industry employees, the pandemic also disrupted training for future glass industry employees. Pilkington North America recognized that many students had summer internships cancelled due to the crisis, and leadership worked to mitigate this fallout. "We developed a six-week virtual education program designed to help grow technical and professional knowledge of the engineering and glass manufacturing world as well as provide some skills to help prepare for success in the workforce," says Kayla Natividad, architectural technical services engineer, Pilkington North America.
Sales and information campaigns
Many glass industry workers were deemed essential during the pandemic, providing 
essential products to keep workers safe, or building services for critical infrastructure. As glass industry work kept going, companies were tasked with finding new, entirely 
online methods of communicating to project partners—from suppliers to clients.  
Syndi Sim, vice president, marketing and business development at Diamon-Fusion International, says the company had to balance the customers' need for information with the effects of the pandemic. "We wanted to be mindful of our customers' circumstances, while doing our best to provide additional marketing and sales support," she says. The team created targeted sales sheets, social media and email campaigns, as well as industry ads to show the hygienic benefits of DFI's products. DFI communications were sensitive to what customers needed, and honest about where the company was as well. "When you can put yourself in the shoes of another human being, letting them know we are having a hard time too, it brings people together," says Sim.
Innovative Glass Corp. and A+W Software similarly created campaigns for the company's products, products which had the potential to be useful in mitigating the impacts of the pandemic.
Innovative Glass Corp. featured videos on its social media and online platforms, communicating with the health care sector regarding its smart glass technologies, LC Privacy Glass and CoolVu Transitional Window Film, says Susan Kane, design and marketing manager. 
Meanwhile, A+W Software showcased its iQuote software to clients; it has the benefits of being hands-free and automated, offering streamlining for the COVID-19 workplace. The company emailed glass businesses, breaking down the benefits of the product and providing testimonials from current users. "The purpose of the campaign was to educate our readers on options available to them when it comes to interacting with customers and prospects during this time of societal change," says Christopher Kammer, marketing coordinator, A+W Software.