Orlando International Airport, Terminal C
Best Protective Glazing Project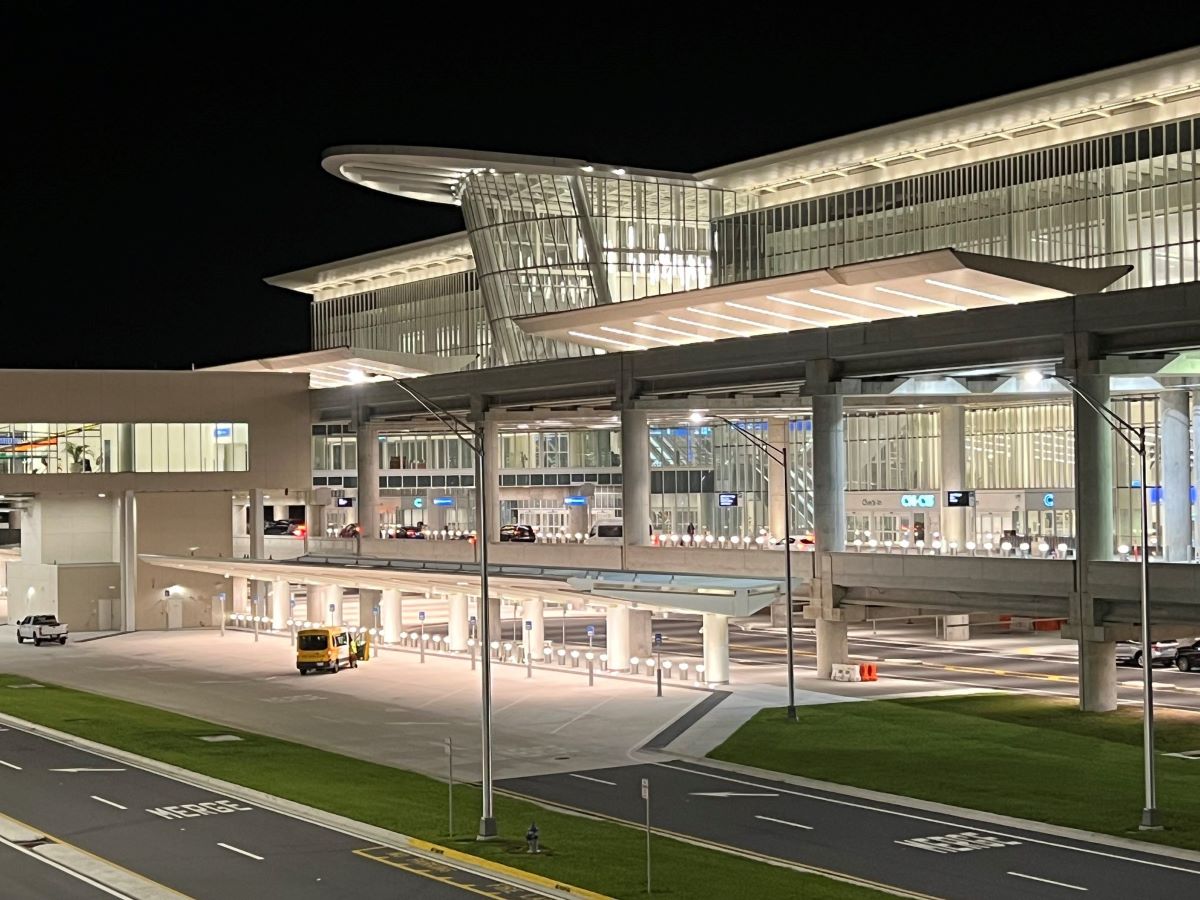 Nominating Company

Tecnoglass, nominated on behalf of Kuraray

Location

Winning Team

Glass fabricator: Tecnoglass
Interlayer supplier: Kuraray
Contract glazier: Physical Security
Glass supplier: Architectural Aluminum Techniques
Metal system manufacturer: BCI Sun Metals
Architect: Fentress Architects
Photo credit: Greg Angel
Orlando's International Airport now features a new addition: Terminal C, representing a $2.8 billion investment, with 15 gates serving 10-to-12-million passengers annually. And, located as it is in Orlando, hurricane resistance and impact ratings are a major concern for glass systems.
"We all know Florida sets standards for protective glazing, [and] the scope of the Orlando Airport project clearly makes it a winner," says Glass Magazine Award judge Pete de Gorter, vice president, DeGorter Inc.
Glass fabricator Tecnoglass selected Kuraray's SentryGlas to meet standards and certifications, including Florida Product Approval and Notice of Acceptance High Velocity Hurricane Zone (NOA – HVHZ) for Miami-Dade County and Broward County.
"Working with Tecnoglass has been a collaborative and synergistic experience for a very long time. With their expertise in designing glass systems and a deep understanding of the technical requirements for hurricane glazing, we supply interlayers that meet their exact needs," says Tameca Triplett, marketing communications coordinator, Kuraray.
The exterior facade and interior railings were both glazed with 0.060 SentryGlas. Kuraray officials worked closely with Tecnoglass as the fabricator conducted air, water and structural testing, as well as impact and cyclic load tests to ensure that the system's performance aligns with the stringent regulations of Miami-Dade County.
Glass Magazine Award judge Nataline Lomedico, president and CEO, Giroux Glass, also recognized the project's sustainability strategies, including water-reduction features, solar panels, responsive lighting, and the use of nontoxic and natural materials.