Project of the Year Runner Up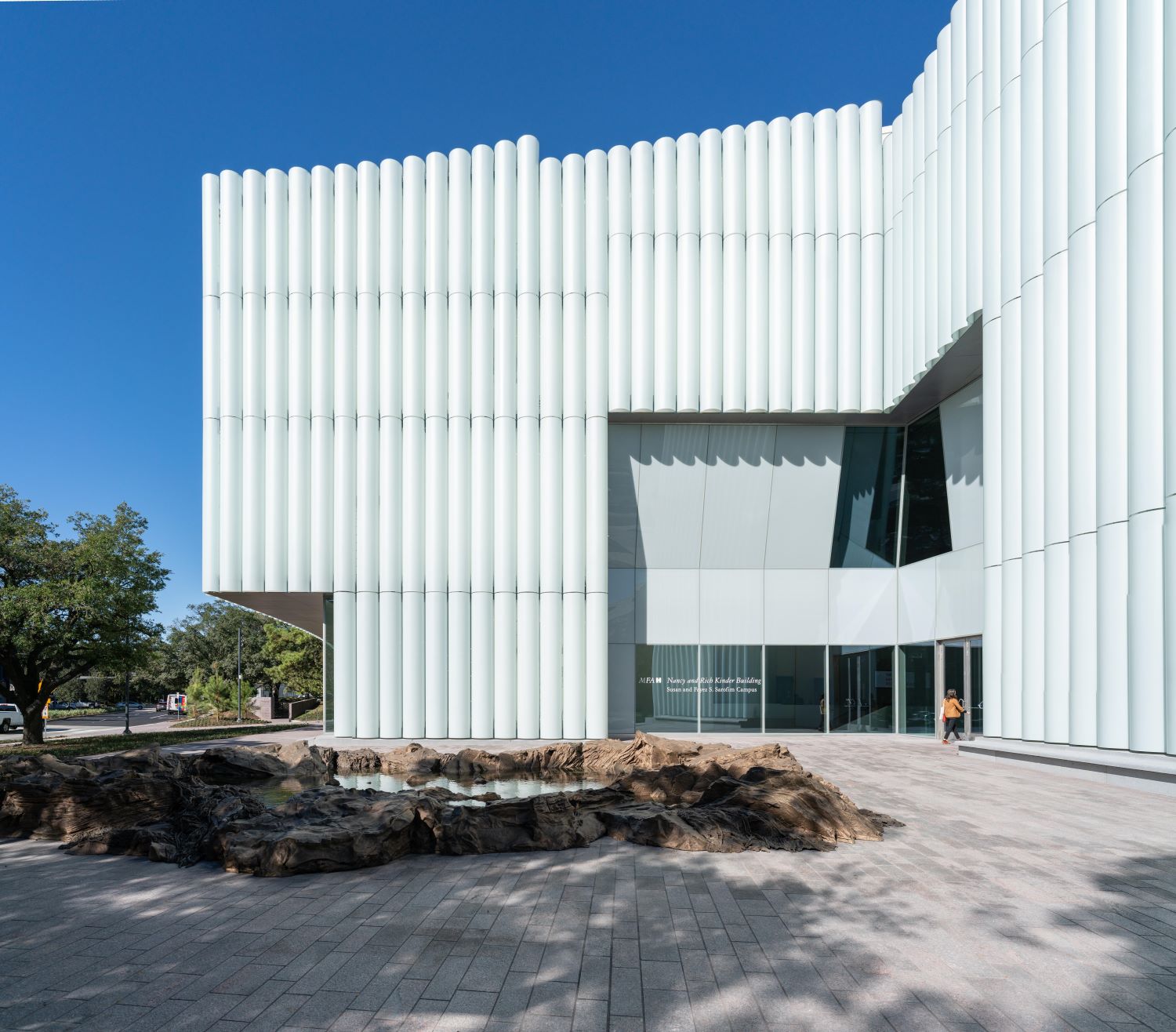 Photo credit: Richard Barnes and Olaf Schmidt
Museum of Fine Arts Houston, Kinder Building | Houston
Nominating company: Eastman Chemical Co.
Winning Team

Contract glazier: Josef Gartner (Permasteelisa North America)
Glass fabricator: ShenZhen ShenNanYi Glass Product Co.
Architectural interlayers: Eastman Chemical Co.
Façade and structural engineer: Knippers Helbig Advanced Engineering
Engineer: Transsolar | KlimaEngineering
Architects: Steven Holl Architects, Kendall Heaton
General contractor: McCarthy Building Companies
The almost other-worldly exterior of the new Kinder Building, part of the Museum of Fine Arts in Houston, is wrapped with laminated, translucent glass tubes. Material providers were tasked with creating an all-glass façade that would control daylighting and brightness so as not to affect the experience of the art inside, says Caitlin A. Olson, marketing communications representative, Eastman Chemical Co. As a solution, each tube in the system of 1,150 laminated glass tubes is composed of four translucent Vanceva Arctic Snow PVB interlayers, which make up a "cool jacket façade" surrounding the building's exterior walls, says Olson.
With each tube measuring a little over 21 feet, the tubes are located in front of opaque walls with large punched openings in the weather wall. Softening daylight, at night the glass tubes glow with a soft artificial light, creating a "luminous streetscape," Olson says.