How Do Paints and Anodizes Affect LEED Credits?
Understanding how finishes impact LEED v4.1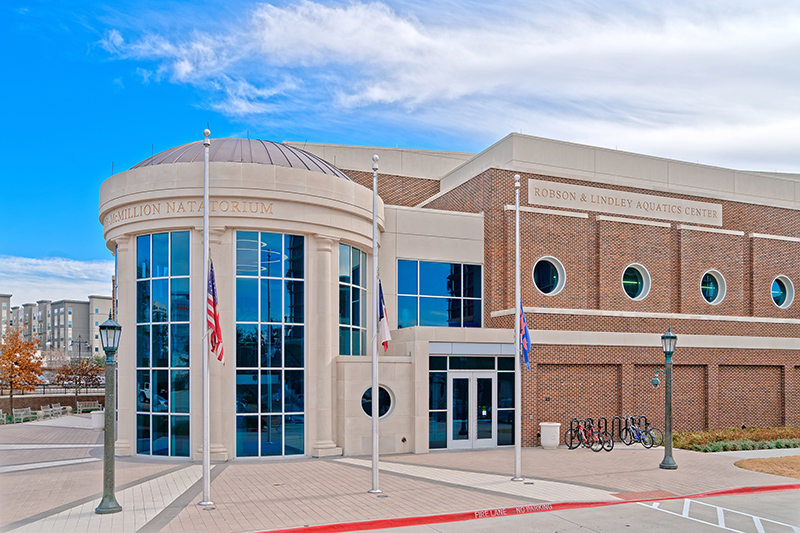 Aluminum is the material of choice for glazing contractors' windows, doors, storefront, curtain wall and daylighting products on commercial buildings. In this year's blog series, we've deciphered how aluminum-framed fenestration systems may contribute to your projects that are pursuing LEED v4.1 certification through the U.S. Green Building Council (USGBC).
What we've learned so far about LEED points
We've looked at the Materials and Resources (MR) credit category's Building Product Disclosure and Optimization:
MRc2 – Environmental Product Declarations: How EPDs affect your LEED score
MRc3 – Sourcing of Raw Materials: Aluminum-framed fenestration products are ideally suited for "recycled content."
MRc4 – Material Ingredients: Understanding HPDs, declare labels and more.
Each of these may contribute up to two points, for a maximum of six points, toward the total. A project needs a minimum of 40 points from seven categories, and more points are needed to earn Silver, Gold and up to Platinum at 80-plus points.
Factoring in the Finish
Finally, let's talk about the finish. Can anodize or painted finishes affect potential LEED credits? Yes, and the finish could add points to a project's anticipated LEED credit total. As always, there are a lot of factors to consider.
Because aluminum-framed fenestration have an interior-facing finished surface, LEED v4.1 includes them in the Indoor Environmental Quality (EQ) credit category under Low Emitting Materials. EQc2, as it's known, offers a possible three points.
Anodized aluminum is often fully compliant with LEED
Anodized aluminum is inherently a non-emitting source of volatile organic compounds, or VOCs. Therefore, the USGBC considers anodized metal finishes "fully compliant without any VOC emissions testing if they do not include integral organic-based surface coatings, binders, or sealants."
Paints and coatings, and understanding VOCs
High-performance painted finishes for architectural aluminum products are specified as a liquid, 70 percent PVDF resin-based, organic coating system. The primary environmental concern with these liquid coatings is their solvents, which typically contain VOCs. When an environmentally responsible finishing provider applies painted coatings at its facility, a 100 percent air capture system and regenerative thermal oxidizer safely destroy the VOCs before the finished product arrives at the jobsite.
While these durable factory-applied coatings most assuredly contribute to the sustainability of a building and its products, they do not contribute to EQc2. Unfortunately, LEED only considers liquid paints and coatings that are applied on site.
The paints and coatings product category includes all interior paints and coatings wet-applied on site—such as walls, ceilings, trim and furniture. To qualify for EQc3, at least 75 percent of all paints and coatings—by volume or surface area, must meet the VOC emissions evaluation and 100 percent must meet the VOC content evaluation.
Ask for Assistance in determining LEED v4 certification
Projects seeking LEED v4 certification offer an opportunity to contribute to a more energy-efficient, sustainable future. The solutions to achieve this goal are complex and will involve numerous experts working together. The earlier a building product manufacturer and finishing service provider can be involved in your project, the sooner you'll be able to determine the best steps forward.