Why Glazing? Two Glaziers Give Their Reasons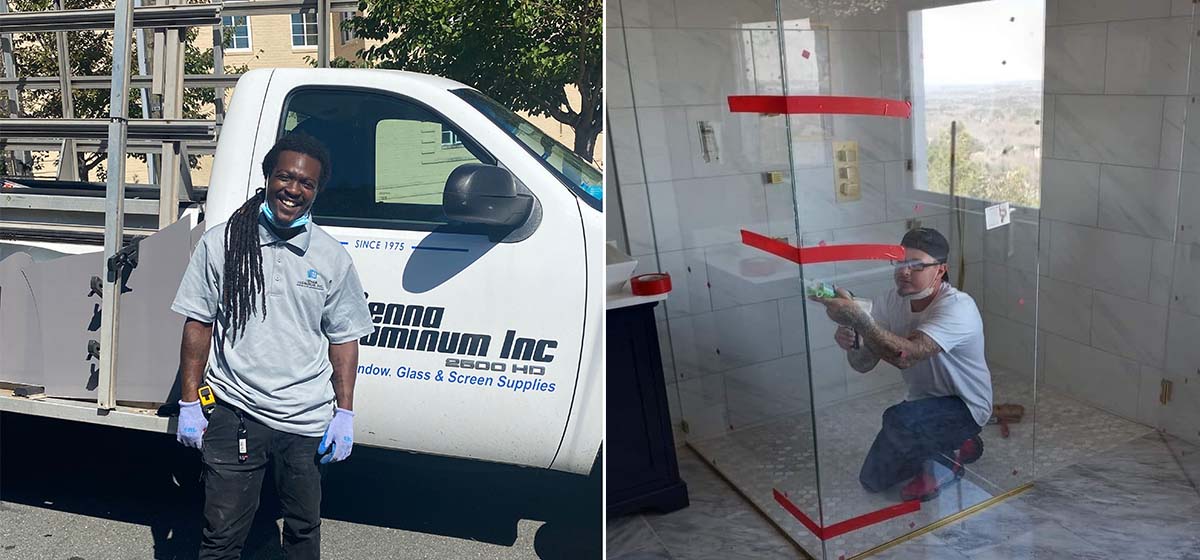 Left: Paul Miller is a glazier for Vienna Aluminum Inc., based in Northern Virginia. Right: Andrew Leopard is an Atlanta-area glazier and employee of A Modern Glass & Mirror Co. 
October is Careers in Construction Month, an initiative designed to increase public awareness of construction careers. To spotlight glass industry professionals, NGA staff spoke with two glaziers about what they love about the job. Here's what they said.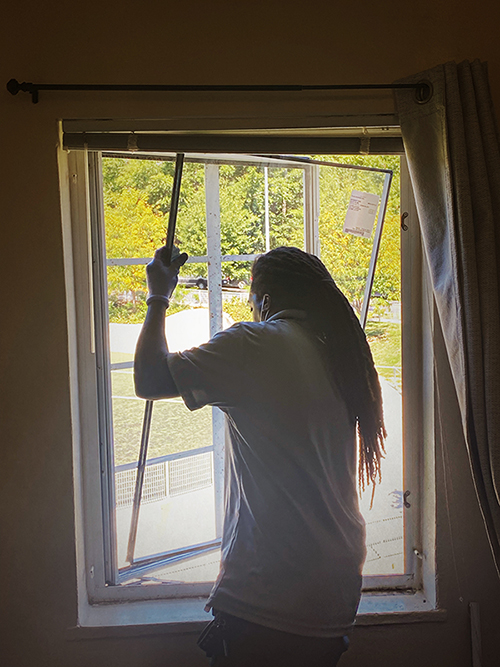 Glazing is creative, and offers variety
"I like that I get to be creative," says Paul Miller about his job as a glazier. Miller has been in the industry for 19 years, and works at Vienna Aluminum Inc., a glass shop in Northern Virginia. (See more about Vienna Aluminum).
Miller likes that he gets the chance to work with a variety of materials, and on a variety of projects. "There are so many different types of decorative glass that we've installed over the years, especially in churches," he says. "We also get to go to these huge houses and install skylight glass or bay windows." Repair jobs also give him a sense of accomplishment. "Once I'm done, I can step back and see the finished product; it feels good to know I did that."
Andrew Leopard, an Atlanta-area glazier working at A Modern Glass & Mirror Co., says that glazing offers different opportunities for different interests, and even work styles. "If you're fast paced, there's a spot for you. If you want to be slamming frames in the field, you can do that," he says. "If you want to stay in the shop and be shop foreman, there's a place for you. If production is your thing, you can be in the [fabrication] shop."
It pays well, and doesn't require a college degree
Leopard also emphasized that glazing pays well in many areas, and does not require a college degree. "The big thing right now is teaching the younger generation that you don't have to go to college all the time to make six figures," he says. "You can start in the field―if you're a union glazier, you could make $20 an hour, which is good money for an apprentice. In some areas, people can make up to $60 an hour, with benefits."
Miller himself started in glazing right out of high school, joining the family business. "I knew my Dad and my uncle owned their own glass business in Northern Virginia. So, I reached out to my Dad, and he said I could help them out part time." Starting out as a helper, Miller received on-the-job training from his father and uncle on everything from measuring and installing, assessing repair jobs and safety codes. 
You can advance, and own your own business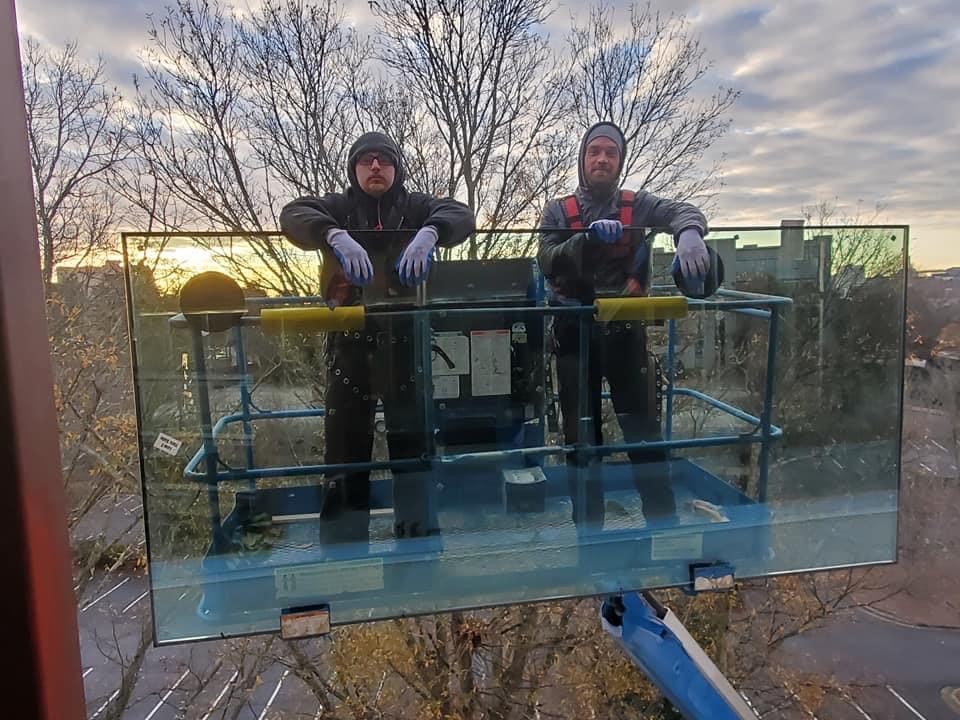 Miller says the main thing keeping him in the industry is the opportunities to advance. "I know that I can take it a step further and become a project manager. The end goal is for me to either take over my uncle's shop one day or start my own business," he says.
Leopard also talked about the many ways you can advance in the industry. "In our industry it's not just about working in the field, you can definitely move up." Being a glazier has also given Leopard the independence to start his own side company, which focuses on residential glass replacement. "I work on the side, or on weekends, I go replace residential windows and make my side money, and that's a whole other aspect of the glazing field," he says.
Because you can advance, Leopard encourages the next generation to start early in the field. "Start when you're 18, so when you're 25 you have seven years field experience, and you can be doing more office work; that way when you're getting older, you don't have to be so hands-on," he says. "You're going to want to move up, and learn as much as you can so you can get that desk job, or be that superintendent. Keep your head in the game and keep moving forward."